My last post was on the Bulwer-Lytton competition, where contestants submit a bad opening line to an imaginary novel. What makes that competition such innocent fun is that the contestants themselves compose and submit a sentence that they hope will garner first prize as the worst opener. And "worst" in that context means "funniest" or "cleverest." The winner is thrilled, and the rest of us are delighted.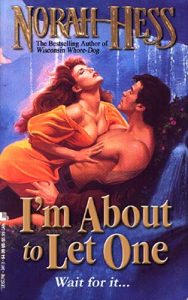 But there is another prize out there that taps into a far darker emotion for we observers, all of whom hope to remain just that: observers. That emotion, which literally has no name in the English language (perhaps because we're too ashamed to acknowledge it), is "schadenfreude," a German term that means "the enjoyment obtained from the troubles of others."
Fiction writers in need of a shot of schadenfreude can look to the Bad Sex in Fiction Award given out by Britain's beloved Literary Review. This annual award goes to the author whose novel contains the worst description of a sex scene that year. The aim of the award  is to discourage the "crude, tasteless and often perfunctory passages of sexual description in modern novels." And to make the rest of us grin.
Keep in mind: we are talking about a prize for "serious" writers who write "serious works of literature" that they hope will garner important "literary" prizes and front-page reviews in eminent "literary" journals. And thus that snicker of schadenfreude when the Literary Review announces that it has nominated that literary lion's new novel for the Bad Sex Award.
The 2011 winner was David Guterson, formerly known as the author of Snow Falling on Cedars,  for which he received the prestigious PEN/Faulkner Award for
Fiction in 1995.  Alas, sixteen years later the Literary Review crowned him the winner for the supremely cheesy sex scenes in his novel Ed King–scenes excerpted for your reading pleasure by The Guardian. Pay special attention to the last paragraph of that excerpt, where the title character, standing erect in the shower, ejaculates "while looking like Roman public-bath statuary." There's a simile to make an English teacher cringe.
Earlier this Fall, the panel of judges announced their short list of 2012 nominees, as reported  (with excerpts from each of the works) by The Guardian. That list included two-time nominee Tom Wolf, this year for his novel Back to Blood, which features the following sex-as-a-horse-race metaphor: "Now his big generative jockey was inside her pelvic saddle, riding, riding, riding, and she was eagerly swallowing it swallowing it swallowing it with the saddle's own lips and maw — all this without a word." The gives new meaning to the racing term "long shot."
To the disappointment of many fans of this award, J.K. Rowling did not make the list for her first adult novel, The Casual Vacancy, despite a memorable passage, quoted with more than a dash of schadenfreude, by The Huffington Post right here.
But just in time for Christmas, The Guardian announced the 2012 winner with a bit of impish prose of its own:
"A long, shuddering gasp of relief will no doubt have been heard from the losers, as the Canadian author Nancy Huston scooped the least coveted book award of the year, the Literary Review's Bad
Sex prize, for her 14th novel, Infrared, about a woman who likes to snap her lovers in the throes of passion."
Like prior winners, Ms. Huston is no literary lightweight, having previously won the Prix Goncourt, France's top literary prize, and been a finalist for Britain's Orange Prize for fiction by women. The winning passage from Infrared is right here.
Finally, a special shout out to Mark Longmire, a graphic designer whose clever website includes, among other features, his take on romance novel covers, two of which appear near the top of  this post. Enjoy.